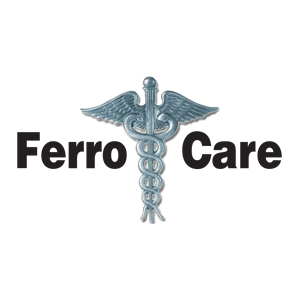 FerroCare Division of MediTec International FairLife Group AB is marketing the OptiFer® Series of Heme-Iron supplements that simply are the best tolerated and most efficient iron supplements available internationally.
– OptiFer® Series Natural Heme-Iron has no known side effects –
In all clinical studies up to this date, Heme-Iron shows perfect tolerance. The hemoglobin is taken up as a unit, without breaking down and does not release free iron ions in the gut considered toxic and reactive as is the case for synthetic iron. Heme-Iron tolerance is one of the key benefits in comparison to regular synthetic iron.
– OptiFer® Series is the most efficient formulation available –
Heme iron is taken up multiple times the equivalent in synthetic iron. The ratio is 20-40 % for Heme-Iron in different studies in comparison to 1-4 % for synthetic iron.
– OptiFer® Series is priced to reach a greater population –
Iron deficiency is according to WHO the most common and widespread nutritional disorder affecting 3.6 billion people in both industrialized and developing countries. It mainly affects women and especially children and has an enormous economic affect impact on society.
MediTec FerroCare Division believes in the idea that spreading to a greater number of people suffering from iron deficiency we do not only serve more individuals in need but we in the long run also create a better and more sustainable company.
– OptiFer® Series have the easiest possible dosage –
You need only to take one or two tablets per day at any time regardless of other food, drink or medication.
– OptiFer® Series medication does not go to waste –
The risk for potentially therapy-ruining side-effects of Heme-Iron is below placebo rate. The OptiFer® Series is fully HACCP certified, well documented, approved in the EU, by the FDA and produced according to GMP standards under Swedish authority in Sweden.
The FerroCare Division OptiFer® Series production units are dedicated with short production time and high availability. It is possible to modify specification to meet the demands of the clients.
The OptiFer® products are represented in large markets in the Middle East, North America and Eastern Africa, and we are constantly forming new partnership for widening our distribution internationally.
Kindly find more information on the OptiFer® Series on www.optifer.international, on Heme-Iron at www.hemeiron.com, and on MediTec Group at www.meditec.se.
Please feel free to ask any question about the therapy and the products. To acquire a dealership with possible exclusivity in your markets, please contact us for information at FerroCare@MediTec.SE
With best regards
FerroCare Division Team